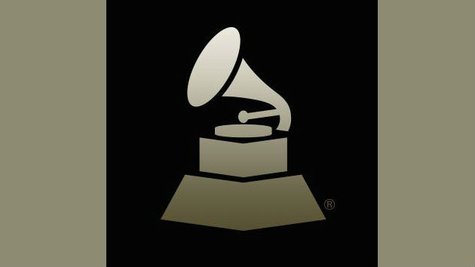 The 56th Annual Grammy Awards airs this weekend, and the show will feature numerous signature "Grammy moments" where performers who don't usually sing together will duet. Grammys executive producer Ken Ehrlich says he and his staff used to come up with these crazy pairings, but now, it's the artists who do it, as was the case with Metallica and Chinese pianist Lang Lang .
"Metallica's manager was in China and he met with a guy who presents Lang Lang there, and they just started talking about it," he tells ABC News Radio. "Independently, I actually had called [Metallica's] manager and said, 'Look we're interested in you in the Grammys this year,' and the first thing out of his mouth was, 'How about us and Lang Lang?'" Guitarist Kirk Hammett recently let slip that their performance will feature a unique version of Metallica's popular 1988 single, "One," which the group performed on the Grammys telecast in 1989.
Ehrlich adds that he's especially excited about another performance on the show, which features a special mash-up by Imagine Dragons and rapper Kendrick Lamar . "Not that the rest of the ones that are on this show this year aren't really true mash-ups, because they are, but this one I'm really proud of what they did in getting together and integrating each other into each other's songs," he declares. "It becomes really kind of pure and exciting."
Ehrlich notes that one of the biggest surprises he experienced while putting together the lineup for the Grammys was getting a call from Daft Punk , who pitched him about performing on the show. "The last television show that they did was the Grammys when they were on with [rapper] Kanye [ West in 2008]," he explains. "What happened this year was they actually reached out to us when they assumed they were gonna be nominated, and said, 'We had a pretty good time last time. Would you be interested in us this year?' I just -- I didn't even think they were gonna do it because they don't do television." The electronic duo will be taking the stage with their Random Access Memories collaborators rapper Pharrell Williams and Nile Rodgers of Chic , along with legendary singer/songwriter Stevie Wonder .
If that isn't enough to get you to tune in, the end of the night that will feature one of the most interesting combinations: Nine Inch Nails , Queens of the Stone Age , Foo Fighters frontman Dave Grohl and Fleetwood Mac singer/guitarist Lindsey Buckingham will take the stage together to perform for the show's finale. Ehrlich says he recently came up with the idea to feature rocks stars in the show's final moments so he could spice up the broadcast, and keep everyone tuned in until the last second.
"We started to do that about three years ago," he recalls. "I think Arcade Fire [was first], and then two years ago the amazing Abbey Road finale that Paul McCartney and [ Bruce ] Springsteen and Dave Grohl gave us was just unmatchable. Then last year, we rocked out with this great hip hop orgy with [ Rage Against the Machine guitarist] Tom Morello , and it was really great, so what we've decided is that if you watch the Grammys, we don't want you to go to sleep at 11:30, we're gonna keep you up."
You can catch all the magical musical moments when the Grammy ceremony airs on Sunday at 8 p.m. on CBS.
Copyright 2014 ABC News Radio