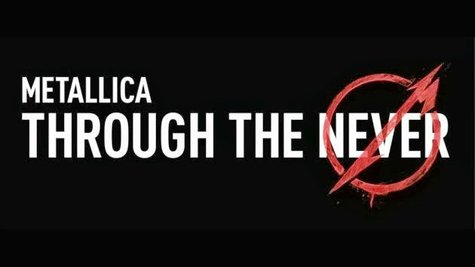 Despite their best efforts, Metallica 's 3D film Through the Never was a box office flop. According to Box Office Mojo , the flick cost $18 million to make and only took in about $3.4 million worldwide. While guitarist Kirk Hammett says he's confused by the movie's poor numbers, he has an idea why the film didn't do well.
"Our fans definitely went to movie theaters and saw the film, but the people that we were counting on to buy movie tickets -- which was your casual moviegoer -- they weren't as motivated to buy a ticket as our fans," he tells Stereogum . "For us, that was a big question mark. We couldn't figure it out."
Metallica Through the Never will be released on DVD, Blu-ray, 3D Blu-ray and at all the usual digital retailers on Tuesday. The packages include an 80-minute documentary, Making of Metallica Through the Never , plus extensive behind-the-scenes footage, and interviews with the movie's cast and crew. In addition, the sets include footage from a band Q&A session at the recent Mill Valley Film Festival, and highlights from drummer Lars Ulrich 's Film Tent at the 2013 Orion Music + More festival.
To see the full track list of each package, visit Metallica.com .
Copyright 2014 ABC News Radio