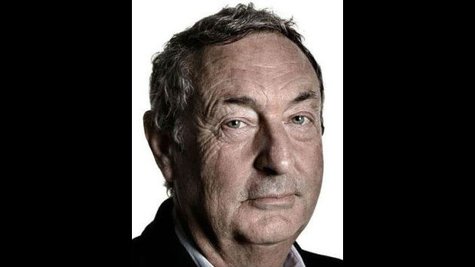 Some rare footage of Pink Floyd from the band's early days recently was rediscovered by drummer Nick Mason . The Rock and Roll Hall of Famer, who celebrated his 70th birthday on Monday, tells U.K. newspaper The Mirror that he unearthed the film while he was putting together some archival material for use in upcoming exhibits focusing on his famous group.
Mason says the clips, which date back to the late 1960s, capture him and band mates Syd Barrett , David Gilmour , Roger Waters and Richard Wright behind the scenes at some concerts.
"There are some unseen bits and pieces," explains Nick. "We have got a bit of backstage black-and-white footage -- 8-millimeter film -- that we took ourselves."
Mason also suggests to The Mirror that a reunion of Pink Floyd's surviving members -- him, Waters and Gilmour -- is not entirely out of the question, although he admits that "it's quite unlikely."
He says it probably would take another event like Live 8 -- the 2005 benefit concert at which the band's classic 1970s lineup reunited for the first time in more than 20 years -- to bring the guys back together again.
"If there was a cause that was sufficient then I think if any of us felt we could make a real difference to a particular situation, hopefully we would all do the decent thing," Mason notes. "And it would have to be a cause that was worth it and beyond it just being a bank account issue."
Copyright 2014 ABC News Radio