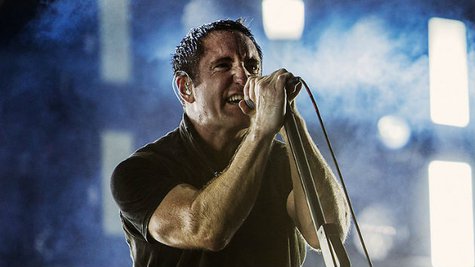 Trent Reznor has a new release headed our way. The Nine Inch Nails frontman has revealed he's recently begun working on material for a new musical endeavor, which he will continue to develop during NIN's upcoming Australian tour with Queens of the Stone Age .
"[I've] just started on a new product," he tells Rolling Stone . "Can't tell you what it is yet. It will take place while touring. Every spare second, and even seconds that aren't spare, are trying to wrangle this new creation into shape."
While it's unclear whether the new music will be for Nine Inch Nails or his side project, How to Destroy Angels , Reznor says he hopes to unveil the new project sometime in the fall.
Copyright 2014 ABC News Radio