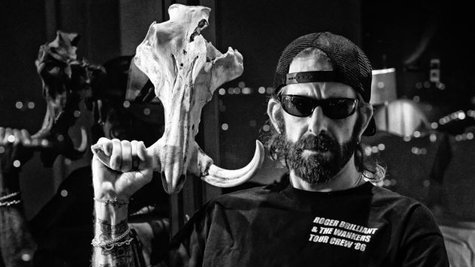 Lamb of God frontman Randy Blythe plans on taking some time off once they finish their touring commitments for the year. The singer posted the news on his Instagram account , noting the last three years have been very stressful for him.
"I need a break," he writes. "Except for two festival shows in 2014, I will not be thinking about LAMB OF GOD, touring, playing heavy metal, writing new LAMB OF GOD material -- NONE OF THAT STUFF AT ALL -- for a good long while. [It's] time to do other things for a bit, and let my brain regroup, and be a somewhat normal human being."
One the stressful events Blythe went through was his manslaughter trial and acquittal in Prague, which took place in last February. The events surrounding that trial will play out on the silver screen in a new documentary, As the Palaces Burn , which will be shown in select theaters on February 27. A recorded 30-minute Q&A session with the entire band and director Don Argott will be shown following the flick.
Copyright 2014 ABC News Radio