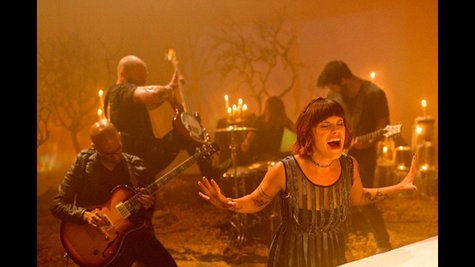 Flyleaf fans, time to celebrate: the band might have been off the radar for a while, but the members have been working on new music and have a new song they'd like you to hear.
The track is called "Set Me on Fire" and it's streaming live now on Revolver magazine's website. According to a band statement, the tune's about the intense time in the beginning of a relationship. Singer Kristen May says, "There is so much beauty, excitement and hope in this world and when we collide with one another and fall in love, magic happens. I hope everyone turns this song up to eleven and sings at the top of their lungs."
"Set Me on Fire" is the first track from a new album's worth of material, scheduled to arrive this fall. Also coming this fall: a Flyleaf tour.
A video was shot for "Set Me on Fire" and will stream live before July is over.
You can hear the audio stream at RevolverMag.com .
Follow @ABCNewsRadio Copyright 2014 ABC News Radio