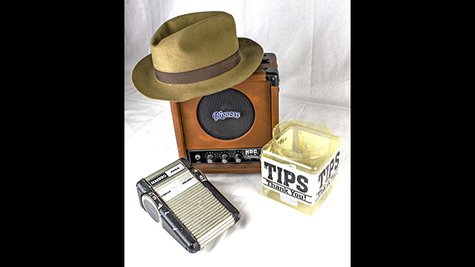 Back before his band The Black Keys was a massive success -- actually, back before he had any band at all -- Dan Auerbach made a little cash by busking on the streets of Akron, Ohio. His street gear, including a top hat, tip jar, amp and guitar pedal, is on display now at the Rock and Roll Hall of Fame in Cleveland, just a short drive from Akron.
The street gear is part of the Hall of Fame's new Right Here, Right Now exhibit, which focuses on "the evolution of rock and roll and its impact on the next generation of artists...as told through their personal items and clothing from iconic performances."
Besides the Black Keys, artists featured in the new exhibit include Fall Out Boy , Bruno Mars and others.
Info on the exhibit can be accessed at RockHall.com .
Follow @ABCNewsRadio
Copyright 2014 ABC News Radio