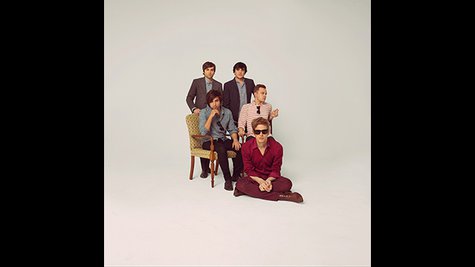 Spoon 's new album doesn't hit for another month, but that didn't stop Britt Daniel from stopping into the BBC and talking about it recently, or from whipping out a guitar and playing a couple of the album's tracks unplugged-style.
Daniel was guesting on the Lauren Laverne show and previewed two songs from Spoon's They Want My Soul , "The Rent I Pay" and "Rainy Taxi." You can hear the entire 12-minute segment, which includes those two tracks, at BBC.co.uk ....select the "Programmes" drop-down and then "Lauren Laverne."
Earlier this week, the band announced its "Vinyl Gratification Program." Fans who pre-order Spoon's new album in digital format at an independent record store will instantly receive a limited edition three-song 10-inch vinyl EP. What's more, after the August 5 release date, anyone who returns to the store with the original receipt will receive a 180-gram white vinyl copy for no additional charge.
A list of eligible record stores can be found on the band's website, SpoonTheBand.com .
Follow @ABCNewsRadio Copyright 2014 ABC News Radio