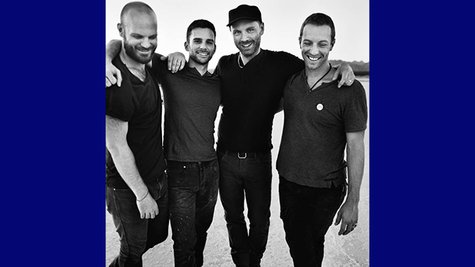 Without selling any more copies of its song "Fix You," Coldplay has a new U.K. platinum single under its belt. That's because prior to July 8, a song needed to sell 600,000 to qualify for a platinum disc -- the keyword being "sell." Now, streaming a song through an online service counts toward sales status, even though the listener hasn't purchased the tune.
The update in policy comes from the U.K. music sales body BPI and is detailed in a BBC article that explains that the change came because "streaming has increasingly become key in the music industry." Streams aren't considered equal to sales, though -- a stream must be played for 30 seconds to qualify, and 100 streams equals one sale. BPI also backdated the stream count to the beginning of 2014, which means that Coldplay and dozens of other artists had immediate upgrades in certification status.
There's an upside and a downside to the new business model: the artist receives no financial benefit for the increase in so-called sales status, but does receive increased recognition for some percentage of the body of listeners accessing his or her music.
On Coldplay's music-download front, the band's collaboration with Cat Power -- a song called "Wish I Was Here" from the soundtrack to the movie by the same name -- is available for purchase on iTunes now.
Follow @ABCNewsRadio Copyright 2014 ABC News Radio