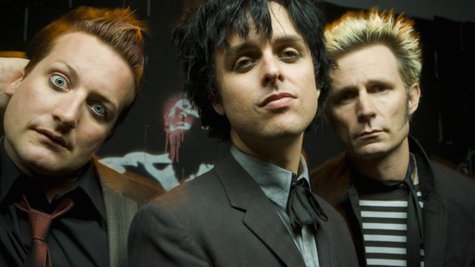 Green Day bassist Mike Dirnt is about to add movie producer to his credits.
The 42-year-old musician is teaming up with Green Day's longtime manager, Pat Magnarella , to produce Crickets , a film about an aspiring standup comic dying of a terminal illness. He asks his estranged brother, an office worker, to grant his last wish: to perform his material on stage so he can see if he ever really had talent.
Dirnt, whose wife was recently diagnosed with breast cancer, tells The Hollywood Reporter , "I've been -- and a lot of people have been -- affected by illnesses and it's a very relatable thing."
He adds that the love-hate relationship between the brothers "feels very real."
"I'm just kind of tired of junk food movies," Dirnt explains, adding, "Here's something that's a feel good, feel bad and feel everything movie."
Dirnt will also help out with the music for the film -- he's had plenty of experience in that area. As a member of Green Day, Dirnt has contributed to many movie soundtracks over the years, including The Simpsons Movie , Transformers: Revenge of the Fallen and The Twilight Saga: Breaking Dawn -- Part 2 .
He's also a producer of the currently-in-the-works film adaptation of the American Idiot musical.
a Follow @ABCNewsRadio
Copyright 2014 ABC News Radio