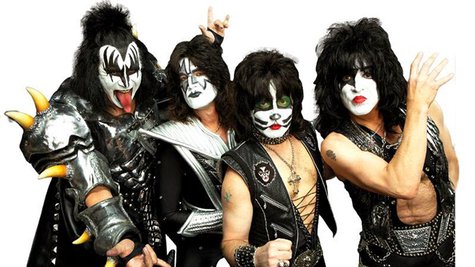 Buying a concert ticket, driving to a venue, paying for parking and then silently cursing your bad view of your favorite music artist while idiots spill beer all over you? That's so last week. Starting next week, you'll be able to watch some of music's top artists performing live from the comfort of your bedroom -- every day of the year.
Concert promoters Live Nation and Yahoo! have teamed up for Yahoo! Live , an online channel that will stream one live concert per day, 365 days a year, starting on Tuesday with a show by the Dave Matthews Band from Jacksonville, Florida.
Other concerts you can look forward to include a July 17 show by The Neighbourhood, a July 19 performance by KISS , a July 20 show by Chevelle and a July 22 concert by Everclear . Other acts involved include Panic! at the Disco, 311, Three Days Grace , New Politics, 3 Doors Down, The Airborne Toxic Event, The Gaslight Anthem and Sick Puppies, with many more to come.
The exactly day-to-day lineup for the channel's first 30 days is currently posted on Screen.Yahoo.com/Live . The channel will also feature an on-demand selection of the artists' videos, as well as interviews and behind-the-scenes footage.
Follow @ABCNewsRadio
Copyright 2014 ABC News Radio