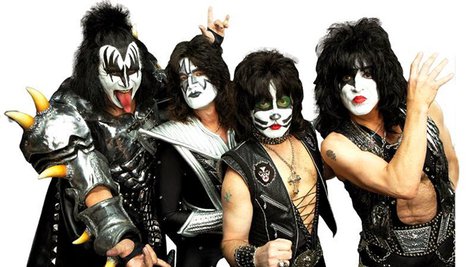 No big surprise here to anyone who's been paying attention: KISS will indeed play a residency in Las Vegas.
The band announced on their Facebook page that they've signed a deal with the Hard Rock Casino and Hotel to perform nine shows there this November at the resort's music venue, The Joint. Dubbed KISS Rocks Vegas , the show follows similar residencies at The Joint by veteran rock acts including Motley Crue , Def Leppard , Guns N' Roses , and Santana .
"What happens in Vegas will not stay in Vegas, not if we have anything to do with it. We intend to blow the roof off the Hard Rock Hotel & Casino," said KISS frontman Gene Simmons in the band's Facebook statement.
Tickets are $49.50 a pop and go on sale this Friday morning, July 18, at the Hard Rock Hotel and Casino box office or via AXS.com.
Here are the KISS Rocks Vegas dates:
Wednesday, Nov. 5
Friday, Nov. 7
Saturday, Nov. 8
Wednesday, Nov. 12
Friday, Nov. 14
Saturday, Nov. 15
Wednesday, Nov. 19
Saturday, Nov. 22
Sunday, Nov. 23
Follow @ABCNewsRadio Copyright 2014 ABC News Radio