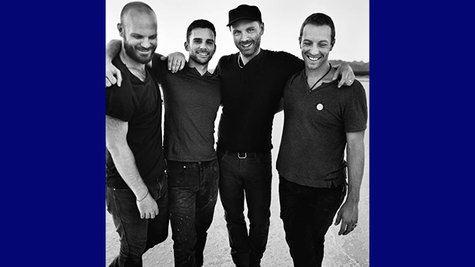 In between news flashes when the band streams a new video or releases a new single, Coldplay would like to tell fans about other cool media in the world -- namely new music, a film, and a book the band mates have been enjoying.
In a Facebook post, frontman Chris Martin writes, "Some new songs that I really like: 'Never Gonna Love Again' by Likke Li , 'Wash Away' by John Gold and 'To Live and Die' by Jhene Aiko . And maybe watch the brilliant Pulp film, Life Death and Supermarkets it's so good."
Bookwise, it seems Coldplay guys say, " If you're looking for your next summer read, we'd like to recommend Sphinx: The Second Coming by our friend and ClientEarth CEO James Thornton . There's action, adventure, code-breaking, ancient secrets and an intriguing cast of characters, some of whom are definitely not from this planet!"
There's a bit of a self-serving motive behind that last recommendation: the band is a patron of ClientEarth, which is a semi-political organization based in England, the purpose of which is to make it a legal right for citizens to bring environmental cases against corporations. Brian Eno is also a patron of ClientEarth.
The band most recently wrapped a short string of dates in support of Ghost Stories . The next Coldplay-related new music is likely to be the opening anthem for Prince Harry 's first-ever Invictus Games -- Chris Martin has been asked to compose a song for the sports competition for wounded service personnel and has also agreed to perform the song at the opening ceremony, which will take place in London on September 10.
Follow @ABCNewsRadio
Copyright 2014 ABC News Radio