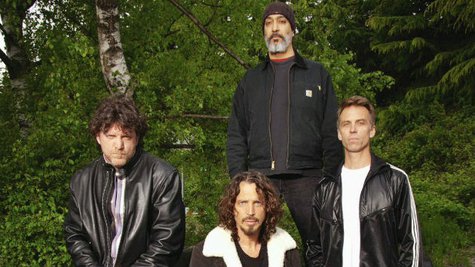 Soundgarden 's Superunknown just celebrated its 20th anniversary, and it seems no one's a bigger fan of the 1994 album than someone else who was busy making music in those days -- Pearl Jam 's Mike McCready .
Though Soundgarden and Pearl Jam were in what McCready describes to Billboard as "a healthy competition," the guitarist has no problem admitting that "Soundgarden are kind of the masters of writing songs that aren't pop clichés." Furthermore, he says that Soundgarden songs have "very hard, strange timings but Chris Cornell makes the vocals memorable over the top of that. That, in itself, is an art."
McCready says that Superunknown "is my favorite Soundgarden record...[because it] made me think, 'Okay, this is what can be done.'"
Pearl Jam itself has an album turning 20 this year: Vitalogy , which contained several hits including "Better Man," "Spin the Black Circle," "Corduroy," and "Not for You." The album was released on vinyl on November 22, 1994 and on CD on December 6, 1994.
Follow @ABCNewsRadio
Copyright 2014 ABC News Radio