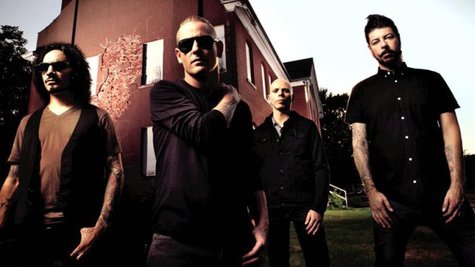 Corey Taylor must not be sleeping much this week. Within a day of posting a second album teaser for the new Slipknot album, Taylor's other project, Stone Sour , has just posted a new lyric video .
The clip is for "The House of Gold and Bones" and it's not just lyrics on-screen; there's also some graphic novel-type illustrations providing visual drama.
The song is from The House of Gold and Bones -- Part 2, which is of interest because it was released more than a year ago, in April 2013. The two singles from that record, which was the second volume of the Gold and Bones set, were released two months before and two months after the album hit stores. It seems likely the lyric video was put together to stir interest for Slipknot's new release, the details of which have been kept under tight wraps.
What scant information there is about the new 'Knot collection must be gleaned from the two mysterious album trailers, both of which are streaming on the band's official Instagram page as well as Slipknot's website .
Follow @ABCNewsRadio
Copyright 2014 ABC News Radio