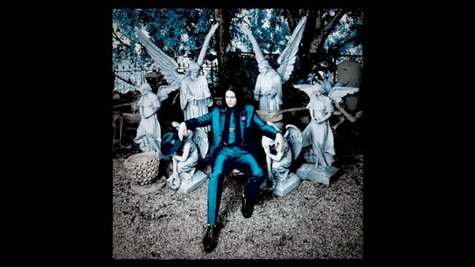 Jack White pulled double duty this past Saturday when he followed up a headlining gig at Rhode Island's Newport Folk Festival with an appearance at Beck 's concert in nearby Providence.
Billboard magazine reports Beck introduced White as the "best bartender in the world." The former White Stripes frontman played acoustic guitar and sang background vocals on the Beck songs "Pay No Mind" and "Loser" during the show's encore.
They were then joined on stage by opening act Sean Lennon , who took part in a medley of Beck's "Where It's At" and "One Foot in the Grave."
At one point, White ripped into a guitar solo and even participated in a choreographed dance sequence.
This is not the first time the two have joined forces. Beck teamed up with White for a song called, "I Just Started Hating Some People Today" back in 2012.
White will be featured on Beck's upcoming album, Song Reader .
Follow @ABCNewsRadio
Copyright 2014 ABC News Radio