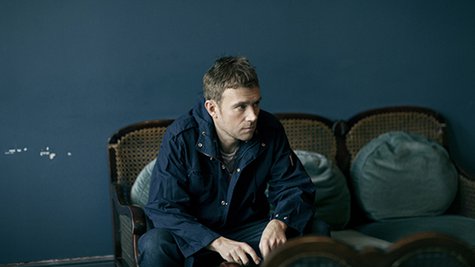 Damon Albarn has been cagey about whether there will ever be a follow-up to Blur 's 2003 album, Think Tank . Now in a new interview with NME , the singer -- who just wrapped a solo tour -- says that he and his off-again, on-again band mates recorded more than a dozen songs in Hong Kong last year, but the session petered out because of bad weather.
"There was too much commuting between where we were staying and where we were recording and it was a bit too hot. I think that's why we didn't get it finished," Albarn says.
Though that sounds pretty lame and may leave some fans skeptical, it is in line with what the singer told Rolling Stone back in February when he said, "There is [new Blur] material, but I can't foresee us in the near future being in a position to finish it. We're just all doing other stuff." Despite this lack of urgency, Albarn at the time called Blur "a big part of my life. I'll never abandon the spirit of it ever. It's kind of in me."
Perhaps Albarn will reconsider after he's had a little downtime; a year ago, he told The Wall Street Journal that Blur would hit the studio following the release of his then-upcoming debut solo album, Everyday Robots .
Ironically, all that's left to complete on the Blur album is Albarn's part -- the words. He tells NME , "The annoying thing is, if I'd been able to write the lyrics there and then about being there, we'd have finished the record. But sometimes, if you can't do it all at once, it dissipates...I don't know what I'd sing about now with that record. There's some great tunes on there, but it may just be one of those records that never comes out."
Stay tuned, Blur fans.
Follow @ABCNewsRadio Copyright 2014 ABC News Radio