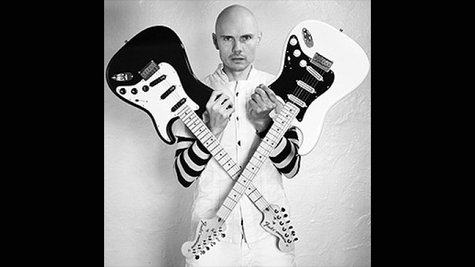 In the steady stream of recording studio updates from Billy Corgan , Smashing Pumpkins fans have been kept abreast of the status of vocal tracks, unearthed demos of a teenage Billy, guitar riffs, the value of hot tea, the recruiting of Motley Crue drummer Tommy Lee , and many, many other elements.
Now comes word that there are casualties -- the latest post from Corgan contains a list of things Tommy Lee has destroyed in the studio: "smashed heads...imploding snares, ...unbreakable sticks, and the death of microphones incapable of handling such concussive effect."
This update comes just one day after Corgan posted a picture of a rough-looking drum with the caption, "That would be a snare destroyed by T Lee, the lugs literally disemboweling from within."
Should any equipment survive Tommy Lee's assault, the Smashing Pumpkins are hoping to release a single later this year, and a full album called Monument to an Elegy in 2015.
Follow @ABCNewsRadio
Copyright 2014 ABC News Radio