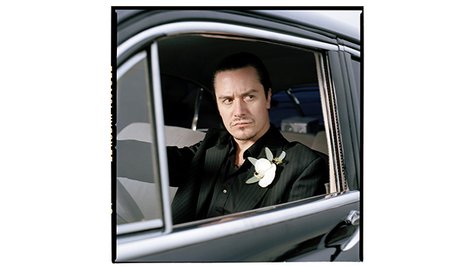 After a two-year silence, Faith No More seems to be coming out of hibernation. The band has two newly scheduled shows -- on July 4 in London opening for Black Sabbath at what is rumored to be Sabbath's last-ever show, and the following day at the Open'er Festival in Poland -- and has just taken the monumental step of starting a Twitter account, @FaithNoMore.
Now on that Twitter feed is a post from singer Mike Patton who promises, "Stay tuned for more Tweets...the reunion thing was fun, but it's time to get a little more creative!"
Could there be new Faith No More music on the horizon? The last time a new song from the band was heard was at a South American show in 2011 , but all's been quiet since.
Stay tuned.
Follow @ABCNewsRadio Copyright 2014 ABC News Radio