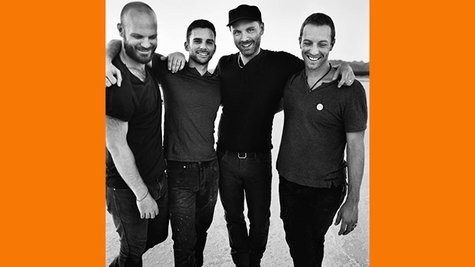 There's a new entry in Coldplay's video library -- "Sky Full of Stars." The clip shows a live performance of the song, very upbeat and happy, with confetti cannons shooting clouds of paper stars into the audience, which goes bananas.
However, not so happy and upbeat is the news that Coldplay will not launch a full-scale tour behind Ghost Stories. This disappointing fact was confirmed on the "Oracle" page of the band's official website in response to a fan question. The statement reads, "As you may have noticed, Coldplay have been performing at more intimate shows at smaller venues. I suppose that amounts to a tour of sorts but not on the scale of previous ones. Chris [Martin] & Jonny [Buckland] said on the [BBC] that there will be no big world tour for this album and yes, that is true."
The website then lists the past and future "intimate shows at smaller venues." The still-outstanding gigs are:
6/12 -- Dome City Hall, Tokyo, Japan
6/19 -- Enmore Theatre, Sydney, Australia
7/1 -- Royal Albert Hall, London, U.K.