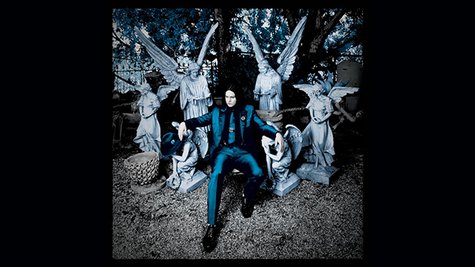 Jack White doesn't want audience members taking video at his shows. It's a sentiment he recently expressed to Rolling Stone , and he's now reiterated it to Conan O'Brien .
On his recent Conan appearance , O'Brien mentioned to White that he finds it distracting to look into an audience and see iPads being held up, obscuring people's faces. White quickly agreed and said that he intends to make video from his upcoming tour available for fans, to dissuade them from waving their cell phones around at shows. "I think it's distracting for the people in the back who are trying to watch and just see a sea of blue screens," he said, and mentioned that he had begun the practice during his last tour and that "people applauded when we asked them [if they liked the idea]."
In his Rolling Stone cover story, White complained that "People can't clap anymore, because they've got a f***ing texting thing in their f***ing hand. And probably a drink, too! Some musicians don't care about this stuff, but [for me] there's no set list. I'm not just saying the same things I said [the night before]. If they can't give me that energy back? Maybe I'm wasting my time."
Jack White kicks off his U.S. tour in support of his latest album, Lazaretto , on July 23.
Follow @ABCNewsRadio Copyright 2014 ABC News Radio