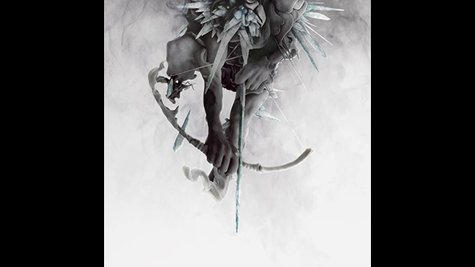 The new Linkin Park album The Hunting Party hits retail and digital outlets today. Though the band members have been talking about the collection for months -- and last week released the entire album via stream -- the actual release has generating a huge amount of enthusiasm from old and new fans alike.
Linkin Park multi-instrumentalist Mike Shinoda tells ABC News Radio that The Hunting Party is "not a nostalic album" that draws on what the band has done in the recent past, rather, it represents "something that we were waiting for out there...something we wanted to hear, and we knew what that thing sounded like, so we made it [ourselves]."
The Hunting Party is loud and aggressive and features kick-ins from some other loud and aggressive folks including Helmet and Tapeworm guitarist Page Hamilton , System of a Down 's Daron Malakian and Rage Against the Machine guitarist Tom Morello .
Shinoda tells ABC News Radio that he's quite proud of the album and -- not to brag -- he thinks The Hunting Party 's songs are downright amazing. "Our standard for what actually ends up on the album is set pretty high," he says. "We're very critical, and so a song has to be really living up to our expectations as a band before we're ready to put it out [to fans]."
You can find The Hunting Party at all of the usual digital outlets, and bricks-and-mortar stores, right now.
Follow @ABCNewsRadio Copyright 2014 ABC News Radio