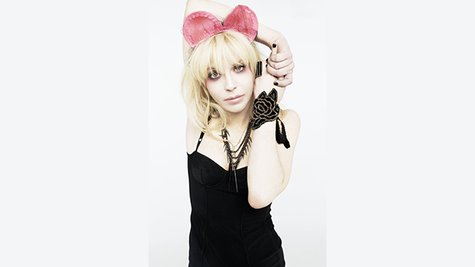 Courtney Love said recently that she's keen to return to acting, telling Q magazine that she knows how to behave herself on the film set. " I never had any behavior problems on a film shoot," she said. "Never been late. Never not gotten along with another actor, even if I didn't like them."
It's not the on-set stuff that's tough for Love, though, apparently it's what happens afterward. At an appearance at this week's Cannes Lions advertising festival, the singer said that acting requires more self-restraint in one's downtime. According to Page Six , Love proclaimed that "When you're a rock star, you can be an a**hole, but when you are a movie star, [even] if you work with the biggest tool, you have to say, 'I love him.'"
Courtney Love reflected on a wide variety of topics, from friends -- among whom she counts Gwyneth Paltrow and Bono -- to money, of which she says she'd make more if she were dead. Love's further musings on moolah included a tip of her hat to Madonna , who she thinks is "very good with money." She also acknowledges that if she wants to return to acting, she'd best find some "killer shark" agents to scout her prospects.
The Cannes Lions festival began in 1954 but has just recently begun to attract mainstream attention. Bono and Jared Leto are also in attendance this year.
Follow @ABCNewsRadio Copyright 2014 ABC News Radio