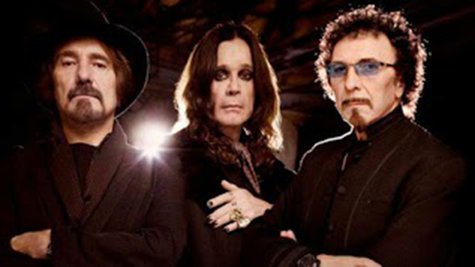 Geezer Butler watches so much soccer -- "football" in his native England -- that he's been issued a warning from guitarist Tony Iommi to be well-rested enough to play Black Sabbath 's gigs. According to the Birmingham Mail , Butler "has booked pubs, clubs and hotel lounges throughout Europe" to make sure he can catch the World Cup games, especially the England matches.
The 64-year-old bassist uses his days off the band's current tour schedule to binge-watch soccer, but also catches games on the fly while the band is on the road. "Geezer is a huge football fan," said Iommi. "He's been watching every game he can, no matter who's playing, but the England matches are especially important."
Iommi confesses to the Mail, "I've warned Geezer not to burn the midnight oil [watching late-night games] too often -- or he'll be too tired for the gigs!"
There is a potential fly in the ointment: if England emerges from their current round as runners-up, it's possible that they will be slotted for a July 4 game with a 9 p.m. kick-off -- at exactly the same time that Black Sabbath take the stage for what is rumored to be its last-ever show, at London's Hyde Park.
When the Mail asked Iommi about the possibility, the guitarist smiled and said, "We'll have to hope that England win the group instead...or Geezer will have to record the game."
Follow @ABCNewsRadio Copyright 2014 ABC News Radio