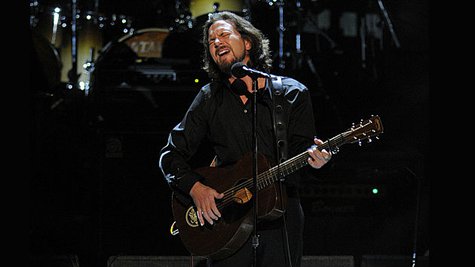 How popular is "Let It Go," the Oscar-winning song from the Disney film Frozen ? Even Eddie Vedder is singing it.
Vedder and Pearl Jam incorporated a bit of "Let It Go" while performing "Daughter" at a show in Milan, Italy, on Friday night. A clip is available on YouTube.
Pearl Jam staged a concert in Trieste, Italy, on Sunday.
Follow @ABCNewsRadio Copyright 2014 ABC News Radio