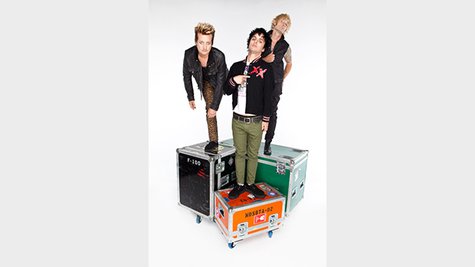 Mike Dirnt of Green Day has previously called his wife Brittney Cade Dirnt "a rock star" when she began "round 2" of treatment for breast cancer. Dirnt's most recent Instagram big-up of his wife calls her a "tough cookie" and the hashtag "ThisWeekIsTurningOutToBeARoughOne!".
Dirnt broke the news of his wife's illness five weeks ago when he posted a statement on Green Day's Facebook page that read: "Dear Green Day Family, Recently my wife Brittney was diagnosed with breast cancer. We have started our battle and she is enduring treatment as we speak! We want you to know that Brittney is strong and with the help of amazing doctors, support from family, and positive thoughts/prayers from our Green Day family, SHE WILL BEAT THIS! This is going to be a challenging year, but we are determined to get though this as quickly and openly as possible."
Dirnt signed the note "With rage and love," and posts photos of Brittney regularly. Fans have flooded every post with well wishes for the Dirnt family, ranging from "You are going to beat this I know it!" to "We pray for Batman's mom" -- Brittney Dirnt's Instagram name.
Mike and Brittney have two children, ages 3 and 5, as well as Mike Dirnt's 17-year-old daughter, Estelle , from a previous marriage.
Stay tuned for more health updates.
Follow @ABCNewsRadio
Copyright 2014 ABC News Radio