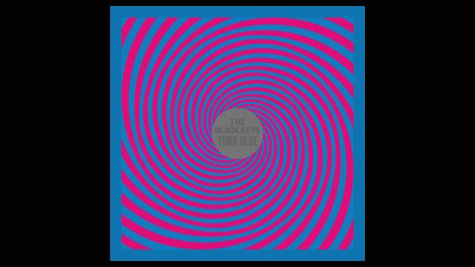 The Black Keys may have just released Turn Blue , but frontman Dan Auerbach will soon be appearing on another new release: an old-school country album by the late Cowboy Jack Clement . The project is called For Once and for All and it was finished just before the Country Music Hall of Fame member died last August at age 82.
Cowboy Jack was a longtime engineer at the legendary Sun Studios in Memphis, where he made many lifelong friendships and musical alliances. In an interview in USA Today , Auerbach says "Cowboy was one of the first people I met when I moved to Nashville," and says the elderly musician held frequent "picking sessions" at his house, with any guitarists who happened to be local and free that night.
Auerbach plays acoustic guitar on "I've Got a Thing About Trains," a cover of the Johnny Cash song, which appears on For Once and for All .
Other contributors on the album include heavy-hitters like Leon Russell, Dierks Bentley, John Prine, Emmylou Harris, Vince Gill and others.
For Once and for All arrives in digital and retail locations on July 15. You can catch Auerbach's fingerwork now in a preview of "I've Got a Thing About Trains" on the USA Today website .
Follow @ABCNewsRadio Copyright 2014 ABC News Radio