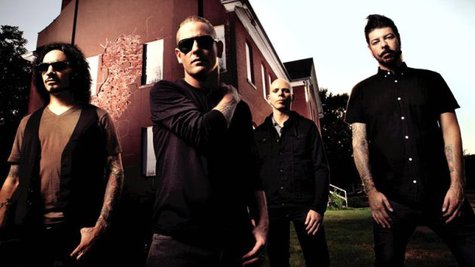 Perhaps to tide fans over until there's brand-new material to offer, the members of Stone Sour have released a new version of the song "Tired." The version is a stripped-down acoustic take, and its release coincides with Corey Taylor halting his Stone Sour activities to enter the studio with Slipknot to work on their top-secret new album.
Though Taylor's keeping tight-lipped about the new Slipknot material, he does reveal that he's letting producers and engineers take care of the technical end of things. He tells ABC News Radio, "I'm not computer dexterous or savvy, to be honest, [and] I've definitely had my fair share of weirdness in the past where I hit something and it's like, gone, and I'm like, "NO!," and I've had to start all over again. That's why I leave it to other people."
The new Slipknot album will be the band's first since the death of bassist Paul Gray and the departure of drummer Joey Jordison . Concerning the latter, Taylor had no news concerning a replacement.
Copyright 2014 ABC News Radio