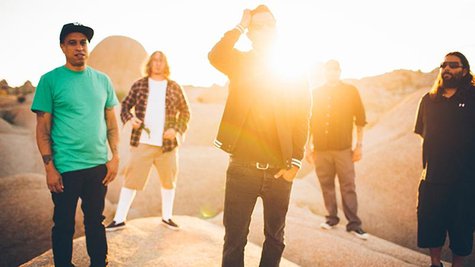 Deftones fans of Texas, rejoice -- the band is coming your way in May.
Following their previously-announced slot at the Rocklahoma fest on May 23, Deftones will play a half-dozen shows in the Lonestar state just afterward.
What's to come afterward? Until recently, the answer was "not much," but in an interview with Soundwaves TV -- at the Australian festival of the same name -- Deftones' Chino Moreno said that although he hasn't started working on new material, "the other guys [have]. I'm excited to see what they've done so far and I'm going to check in with them next week. When we make records, we don't plan out the records we're going to make...we react to each other."
The next album will be Deftones' eighth; these tour dates are still technically in support of their last release, 2012's Koi No Yokan:
5/23 -- Pryor, OK, Rocklahoma
5/24 -- San Antonio, TX, AT&T Center
5/25 -- Lubbock, TX, LoneStar Amphitheater
5/27 -- Laredo, TX, Laredo Energy Venue
5/28 -- Pharr, TX, Pharr Entertainment Center
5/30 -- Corpus Christi, TX, Concrete Street Amphitheater
5/31 -- Houston, TX, Eleanor Tinsley Park
Copyright 2014 ABC News Radio