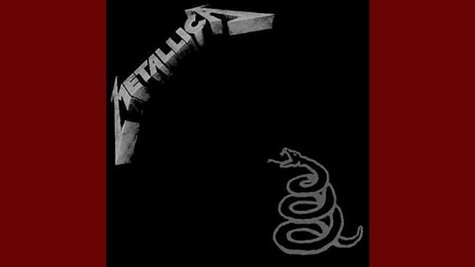 Metallica 's 1991 self-titled album -- known by almost everyone as The Black Album -- is set to turn sweet 16...million in sales.
To date, the album has sold approximately 15,971,000 copies. According to Billboard , Metallica moves between 2,000-3,000 copies of The Black Album per week, and should therefore hit the 16 million mark sometime in June or July.
Some interesting facts about The Black Album :
-- It's the vehicle for some of Metallica's biggest hits, including "Nothing Else Matters," "Wherever I May Roam," "Enter Sandman," "Sad but True" and "The Unforgiven."
-- The album cost $1 million to make, had to be remixed three times and led to intense arguing between members.
-- Three of the four members of the band -- Lars Ulrich, Kirk Hammett and Jason Newsted -- went through divorces during the course of recording and production. In an interview with Playboy , Hammett admited that he and his band mates felt intense pressure to try "to get something positive out of" the recording of the album in the midst of those tumultuous times.
-- The album was produced by Bob Rock , who commanded the members of Metallica to work much harder -- and adhere more to his schedule -- than any other producer had. Metallica fans later circulated an online petition asking the band to never work with Rock again because they believed he altered the group's sound too dramatically. Despite the fans' wishes, the band continued to partner with Rock through St. Anger in 2003.
The Black Album was Metallica's first to debut at #1, selling more than 650,000 copies during its opening week of sales.
Copyright 2014 ABC News Radio