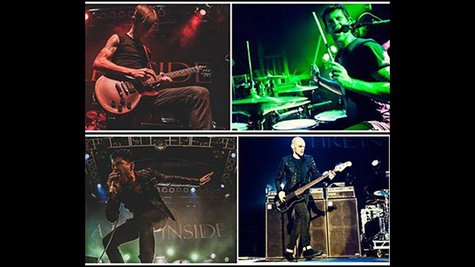 AFI will be the opening band on the newly-announced Thirty Seconds to Mars / Linkin Park co-headlining tour, set to kick off on August 8. In the meantime, they're asking fans to submit ideas for a video for their new single, "A Deep Slow Panic." According to guidelines on AFI's website , the clips should be no more than 45 seconds long and should fit into one of four concepts -- Panic, Anxiety, Collapse, or Loss of Self.
All entries will be posted on AFI's website, and finalists will have their clips appear in the official video for "A Deep Slow Panic." One grand-prize winner will pocket $500 and a one-on-one Skype chat with the band.
Need inspiration? You can listen to "A Deep Slow Panic" over and over on AFI's YouTube channel .
Entries must be submitted by midnight, March 28.
Copyright 2014 ABC News Radio