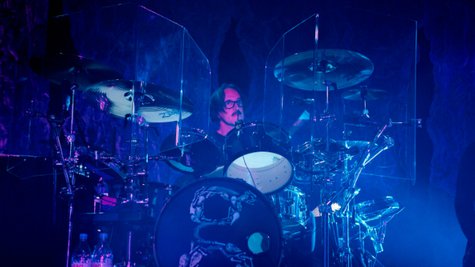 Movie director Wendy Schneider is hoping a little of Dave Grohl 's Sound City magic can rub off on her.
The director has launched a fundraising campaign on Kickstarter to help her complete a documentary about Smart Studios, the Madison, WI recording studio founded by producer Butch Vig and his partner in the band Garage Steve Marker .
The studio, which is now closed, was where Smashing Pumpkins ' Gish , Garbage 's Version 2.0 , Fall Out Boy 's Take This to Your Grave and material for Nirvana 's N evermind , among other albums, were recorded.
Schneider, who is trying to raise $125,000, has posted a trailer for the proposed flick featuring Grohl, Smashing Pumpkin's frontman Billy Corgan and Garbage singer Shirley Manson . "Butch was one of the first producers to come out of the underground that really wanted to turn your noisy garage band into something that the whole world would love," says Grohl in the trailer.

Grohl of course last year released his own, critically-acclaimed documentary about a defunct recording studio, Sound City.
Schneider hopes to have the movie ready by October 2015.
Copyright 2014 ABC News Radio