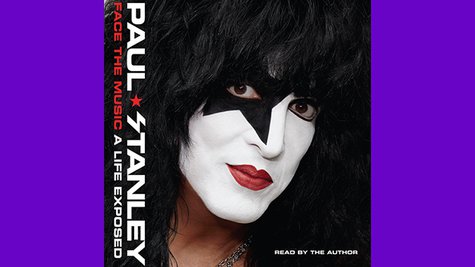 The publisher of Paul Stanley 's forthcoming autobiography, Face the Music: A Life Exposed , has released a snippet from the audiobook version. The recording features the KISS singer/guitarist reading an excerpt from the book , and it ain't pretty.
In the clip, Paul recounts one of the many times he's applied his signature stage makeup in a concert hall dressing room. Instead of that memory leading into some rock-star musing, though, he says, "There was a time this makeup was a mask, hiding the face of a kid whose life up 'til then had been lonely and miserable."
Stanley -- whose birth name is Stanley Eisen -- then reveals, "I was born with no right ear. I'm deaf on that side, too. And the most searing early memories I have of are other kids calling me 'Stanley the one-eared monster.'"
Face the Music: A Life Exposed promises to be the most surprising of the original KISS members' tell-alls, and perhaps the most humble. The book, in traditional, digital and audio formats, hits retail and online outlets April 8.
Copyright 2014 ABC News Radio