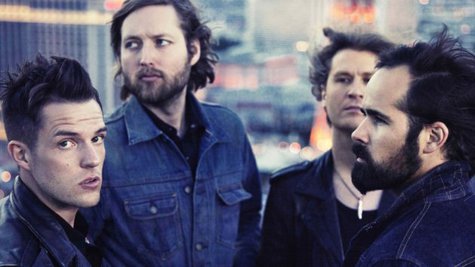 When March Madness descends upon the masses next week, The Killers will be providing the soundtrack. The band's "A Shot at the Night" has been selected as a thematic anthem to the NCAA basketball tournament, with an accompanying video shot on the edge of the Grand Canyon, featuring the band's live performance interspersed with actions shots of college hoops.
"A Shot at the Night," of course, was one of the two new songs on The Killers' Direct Hits album, released last year.
The band is slated to perform at the NCAA March Madness Music Festival. Visit NCAA.com/MusicFest for all the latest details on the event.
Copyright 2014 ABC News Radio