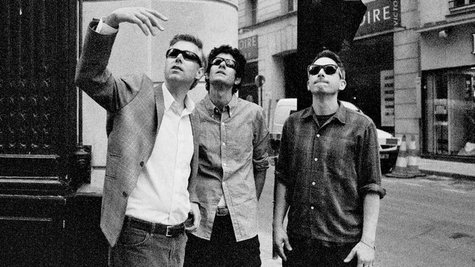 The feud between Beastie Boys and GoldieBlox, a toy company that makes engineering toys for girls, is over.
The Beasties and the toy company have settled dueling lawsuits over a commercial which used a parody of the Beasties' classic single "Girls."
According to The New York Times , that settlement includes a written apology from GoldieBlox -- posted on the company website -- to the Beasties, and payment by the toy company of a percentage of its revenues "to one or more charities selected by Beastie Boys that support science, technology, engineering and mathematics education for girls."
Last November, the Beastie Boys threatened legal action against GoldieBlox over the parody. GoldieBlox responded by filing a lawsuit asking a judge to declare that the company's use of the song wasn't copyright infringement and that it was OK to continue using the song. At the same time, the company stopped using "Girls" in its ad.
The Beasties responded with a countersuit against GoldieBlox for copyright infringement and asked for all the profits generated by the "Girls" parody ad.
At the time GoldieBlox -- whose principals proclaim themselves "huge fans" of the Beastie Boys -- issued the following statement to the group: "We wanted to take a song we weren't too proud of, and transform it into a powerful anthem for girls. Our hearts sank last week when your lawyers called us with threats that we took very seriously. As a small company, we had no choice but to stand up for ourselves. We did so sincerely hoping we could come to a peaceful settlement with you." Months later, that "peaceful settlement" has been reached.
Copyright 2014 ABC News Radio