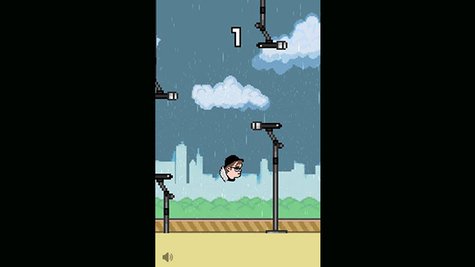 Just weeks after releasing Fall Out Bird , their amusing band-centric knockoff of Flappy Bird , the guys in Fall Out Boy are apparently set to drop a new version -- Flappy Bird 2.0.
In a post on the band's official Facebook page , Pete Wentz and company said, "Fall Out Bird 2.0 coming soon with new gameplay, new hazards + much more! look out for it on iOS, Android, Windows Phone and Amazon App Store. get your flappy on."
The text comes with a screen shot of what seems to be Fall Out Bird 2.0, with a Patrick Stump bird dodging microphones. The first version has guitars as the avoidable obstacles.
The band members were in Japan back in early February when news broke that Flappy Bird creator Dong Nguyen intended to pull Flappy Bird from the app market. The band told Rolling Stone they sat up all night talking and quickly decided to recreate the game, FOB-style.
There's no word on a drop date for Fall Out Bird 2.0, but watch MassThreat.com/FallOutBird for an update.
Copyright 2014 ABC News Radio