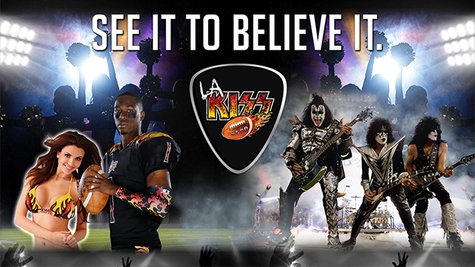 Between planning a summer tour with Def Leppard , opening Rock & Brews restaurants, and hurling insults at the Rock and Roll Hall of Fame, Gene Simmons and Paul Stanley found time to buy a football team and deliver a baby.
Well, not a real baby. A baby football. And it's only TV.
The founding members of KISS -- who recently purchased Arena Football League team, the LA KISS -- are publicizing their team's first home game on April 5, and have shot a high-energy commercial in which a blonde woman in KISS-style face paint is rushed in on a stretcher. Paul and Gene pop on rubber gloves and deliver...a football.
The video is being streamed on LAKissFootball.com
Copyright 2014 ABC News Radio