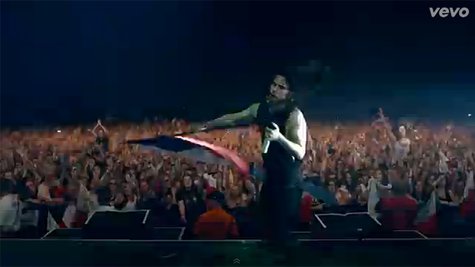 Thirty Seconds to Mars has released "Do or Die" as their latest single -- and shot a narrative video for the song as well.
The clip is streaming on the band's YouTube channel and opens with a fan named Martin talking about his father, who recently suffered a fatal heart attack. As the song begins, there are shots of many individual Thirty Seconds to Mars fans professing their love of music, and then the video launches into high-energy live performance band footage.
The seven-minute video was directed by " Bartholomew Cubbins " -- frontman Jared Leto 's pen name for film projects.
This is Leto's fourth directing project -- he directed the band's first two videos from LOVE, LUST, FAITH + DREAMS, as well as Artifact , a documentary about Thirty Seconds to Mars' legal battle with their label, EMI. Artifact won the Peoples Choice Award for Best Documentary at the 2012 Toronto Film Festival.
Copyright 2014 ABC News Radio