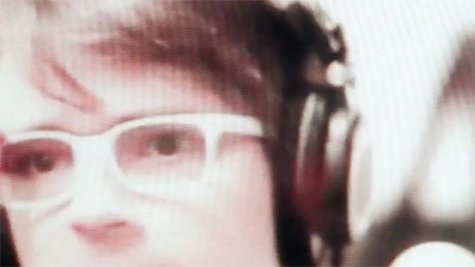 The guys in Weezer have acknowledged that they've returned to the studio. The band -- which hasn't released an album since late 2010, when they dropped Hurley and Death to False Metal -- has posted a short, rather mysterious video on their website, featuring grainy footage of a recording studio. After the footage ends, the words "In the studio now" jump around on the screen.
This is the first real word we've received about new Weezer material since the Alternative Press reported last October that the band was set to enter the studio this January with the Cars' Ric Ocasek , who produced two of the band's most commercially successful albums, The Green Album and The Blue Album . Weezer also covered the Cars song "You Might Think" in 2011 for the film soundtrack to Cars 2 . That news was followed in Christmas of 2012 by a note from a band assistant, posted on the Weezer website, that read, "though it's impossible to say when the next Weezer album will come out, rest assured the band is excited and united in their desire to make it great."
Weezer just disembarked from the Weezer Cruise, which was held between February 13-17 between Florida and the Bahamas. The debuted a new song there, called "Back to the Shack."
Copyright 2014 ABC News Radio