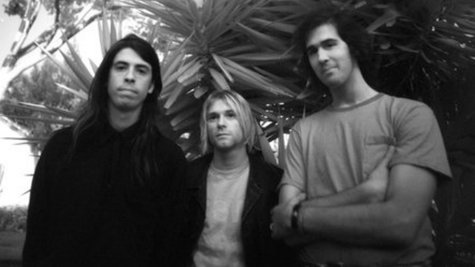 A Portland journalist is asking Nirvana fans to help buy Kurt Cobain 's childhood home. The four-bedroom, one bath dwelling in a rundown part of Aberdeen, WA is listed at $500,000 on realtor.com -- although its most recent property value assessment was $67,000.
The house is being sold by Kurt Cobain's sister and mother. The Nirvana frontman lived there between the ages of 2 and 9, and then again in his late teenage years.
The journalist, Jaime Dunkle , tells SPIN she wants to purchase the home to turn it into a museum. She's trying to raise $700,000 through fundraising site GoFundMe -- the half-million asking price plus $200,000 for expenses. The fundraiser has been live for 18 days and has raised $200 at air time.
Reaction from would-be donors has ranged from "mad love" to "I wouldn't give you 5 cents for that piece of garbage."
Dunkle did get a walk-through of the property and videotaped her tour, which is streaming on her YouTube channel . The bedroom formerly inhabited by Kurt Cobain seems to be as he left it, with graffiti on the walls, chipped and peeling paint and a dismal view of other rundown houses on the street.
Various rewards are being offered for donations. A kick-in of $15 gets you a one-year membership to the Kurt Cobain Museum, and a $1,000 donation will be rewarded with a lifetime membership and a sleepover in the museum, once it's finished.
Anyone wishing to make a donation can visit GoFundMe.com/KurtCobainMuseum.
Copyright 2014 ABC News Radio