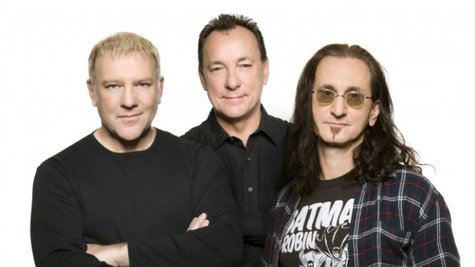 Rush is developing plans for a 41st anniversary tour in the spring of 2015.

Guitarist Alex Lifeson tells Rolling Stone magazine the three band members recently had a meeting in which they agreed to "not talk about anything band-wise for the next year," but "other people at that meeting didn't hear what we were talking about so there are already plans being made for spring of 2015."

Lifeson adds, "It's "going to be a 41st anniversary tour..."

Details about the tour haven't been nailed down yet but Lifeson knows the band wants to focus on the fans. "[W]e're probably going to lean towards making it a real sort of fan event, and really try to put something together that's very pleasing for the fans across the board. That's always been difficult, for us to sort of balance things."

Rush concluded its Clockwork Angels tour seven months ago, and bassist/singer Geddy Lee acknowledged in an interview with Rolling Stone in September that the band was too worn out to mark their 40th anniversary in 2014 with another tour. Lee told the magazine the band ended the Clockwork Angels outing on a "high note" but recognized "that we need to pay attention to our families and recharge our batteries."

Rush is marking this month's 40th anniversary of the release of the band's self-titled debut album with a commemorative package that features a vinyl reissue of the record. It arrives in stores April 15.
Copyright 2014 ABC News Radio