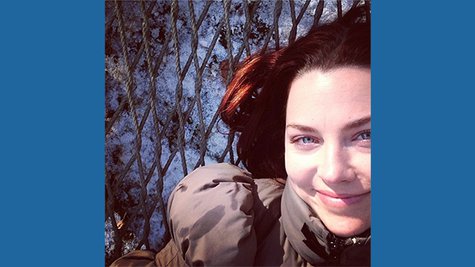 Eleven years ago this week, Evanescence 's first-ever single, "Bring Me to Life," captured the number one slot on the alternative chart. The song's popularity would pave the way for the band through the rest of the 2000s, during which time they enjoyed enormous success.
Now, singer Amy Lee is starting a new chapter. Lee last week tweeted news of her break from the band's record label, writing: "Today, for the first time in 13 years, I am a free and independent artist. I have wanted this for so long and I am so happy. CHEERS!"
What's next for Amy Lee? Maybe Evanescence -- though the band has been on hiatus since the end of their 2012 tour, Lee last week responded to a fan's tweet by saying, "I'm free to do anything, [Evanescence] included."
What ford that "anything" might take is anyone's guess. In a past interview with ABC News Radio, Lee acknowledged that some fans expect -- even want -- the band to continue creating songs like that first single, "Bring Me to Life," while others are happy with whatever they get.
"I think there's a little of both," Lee said. "The true fans, they love me, they want me to be happy, but of course, you fall in love with a band from what you heard first, so there's always '[are] things are going to change in the future' or 'is she going to go back and do the original thing?'"
Lee reserves the right to change her musical expression, whether it's releasing dark material like "Bring Me to life" or upbeat songs like 2007's "Good Enough." "I always want to be changing," she told ABC News Radio. "I don't want to be constantly making the same kind of music. Now, that's not to say that there's gonna be a whole world of 'Good Enough's coming out, because that's not all of me, either. There's just a lot of different things going on. I just always want to challenge myself creatively."
Regardless of the status of Evanescence, a creative challenge is definitely on the horizon for Amy Lee: she's expecting her first child with husband Josh Hartzler .
Copyright 2014 ABC News Radio