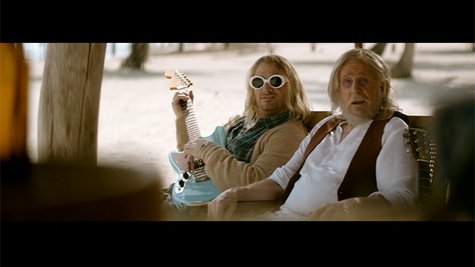 Kurt Cobain isn't dead at all -- he's basking in the sun on a tropical island, strumming a guitar next to John Lennon , while Marilyn Monroe relaxes nearby. Oh, and everyone's drinking Bavaria Radler beer.
This scene was dreamed up by the folks at Bavaria Radler in a new commercial featuring the Cobain lookalike, who's wearing Kurt's signature white sunglasses and cardigan sweater. The gist of the commercial is that the long-departed celebrities -- who also include Tupac Shakur and Elvis Presley -- are having such a good time on the beach with their Dutch beer that they hide from a rescue ship -- spotted by Bruce Lee -- when it appears on the horizon.
The commercial -- which has been slammed by Time and SPIN as being "[of] questionable taste" and "awful," respectively -- can be seen on Bavaria's Facebook page and YouTube channel .
Copyright 2014 ABC News Radio