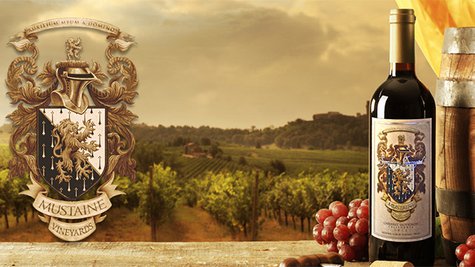 You can add "winemaker" to Dave Mustaine 's resume. The Megadeth frontman -- who's busy practicing classical music for his upcoming Symphony Interrupted gig with the San Diego Symphony -- is now taking pre-orders for Mustaine Vineyards ' limited edition Symphony Interrupted 2012 Cabernet Sauvignon.
The Cabernet is described as being a "spectacular fusion of art, music, and exquisite wine." It's bottled under Mustaine's boutique label and is being sold by Fallbrook Winery, for $40 per bottle. Quantities are limited and purchases are topped at three bottles per customer.
You can find out how to order on the Mustaine Vineyards website .
The Symphony Interrupted show will take place on Saturday, April 12, at the Copley Symphony Hall in San Diego. Tickets are sold out, but current ticket holders can upgrade to a VIP package -- including a meet-and-greet with Mustaine -- for $200 more.
Copyright 2012 ABC News Radio