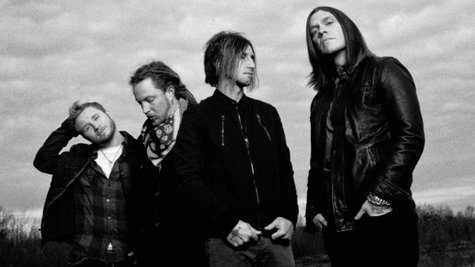 In what is turning into a weekly occurrence, Shinedown has released a new video. Unlike their offering of the last two weeks -- which were both Smith & Myers cover versions -- this new clip is for a Shinedown original, "Through the Ghost."
The song is the sixth single from Shinedown's Amaryllis , which was released almost exactly two years ago. The only band member in the video is singer Brent Smith , who stands among bare trees singing dramatically to the dark silhouette of a woman in a long gown.
The video is streaming live on the band's official YouTube channel .
In November of 2012 -- just nine months after Amaryllis was released -- Smith told NME that the band had a new album recorded, but there haven't been any updates about that material since.
The last two Shinedown-related offerings were Smith & Myers EPs of cover songs, both released this year.
Copyright 2014 ABC News Radio