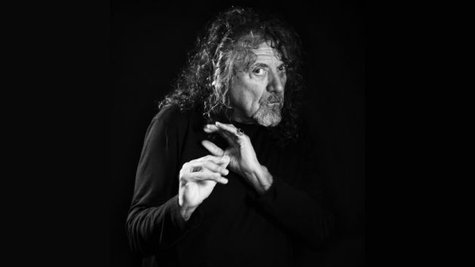 Led Zeppelin 's Robert Plant has signed a deal with the Nonesuch Records label, which will release his new album with his group The Sensational Space Shifters later this year. The record will be a follow-up to his 2010 solo album, Band of Joy . More details about the project will be revealed soon.
"I'm pleased to find such a reputable home for our renegade departures," says the rock legend in a statement. "The support and encouragement we have received has been strong and refreshing -- Turn It Up!"
This past Saturday, Plant and the Sensational Space Shifters played at the New Orleans Jazz and Heritage Festival, which was the only confirmed U.S. date on their 2014 tour itinerary. The band's next performance is scheduled for June 5 at the Mawazine Festival in Rabat, Morocco, which will be followed by a two-month series of summer European show that gets under way June 8 at the Pinkpop Festival in Landgraaf, Netherlands. Plant and company also have a pair of shows in Japan in mid August. Additional concerts are expected to be announced soon.
Copyright 2014 ABC News Radio