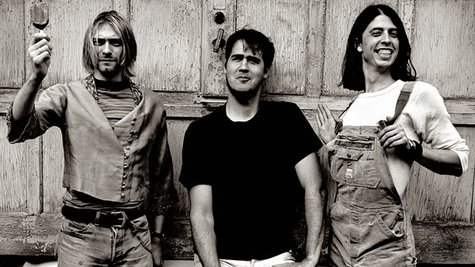 The Seattle Police Department recently released several items related to Kurt Cobain 's death, including many photographs from the scene of the Nirvana singer's April 1994 suicide. Now, a newly-released item that has sparked quite a bit of interest is a handwritten note found in Cobain's wallet the day he died, reports CBS News .
It's a note about Cobain's wife, Courtney Love, that was written on stationary from the Phoenix Hotel in San Francisco, but it's unclear when the note was written, and whether Cobain was the author.
It reads, "Do you Kurt Cobain take Courtney Michelle Love to be your lawful shredded wife...even when she's a b**** with zits and siphoning all [your] money for doping and whoring..."
The Seattle Police Department has stressed the case remains closed and that Cobain's death is still considered a suicide.
Copyright 2014 ABC News Radio