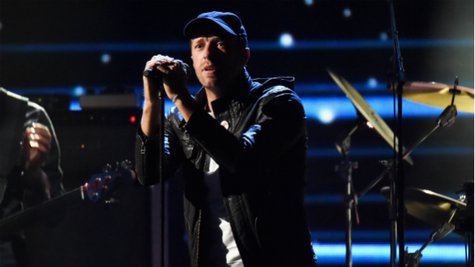 According to a British tabloid, Chris Martin is mortified by how his marriage's end is being publicized and "the trauma...has put him off marriage for life."
The Daily Star quotes a Los Angeles source as saying the Coldplay frontman feels hurt that his soon-to-be-ex-wife, Gwyneth Paltrow , was ridiculed for using the term "conscious uncoupling" when she announced their intention to divorce on her lifestyle website, Goop.com . "Chris...absolutely hates having his dirty linen washed in public," says the source.
"He's a very private person," says the source. "He isn't comfortable talking about it, feels like he's let himself down and is also angry with the way the split unfolded."
"The way the 'conscious uncoupling' quote was ridiculed so openly also embarrassed him," said the unnamed source. "In reality he never feels that anyone outside of his inner circle needs to know about what is going on in his life."
In late March, Paltrow issued a statement on Goop.com that in part read: "We have always conducted our relationship privately, and we hope that as we consciously uncouple and coparent, we will be able to continue in the same manner."
Martin and Paltrow married in December of 2003. They have two children: daughter Apple and son Moses.
Martin and the rest of Coldplay have been in the news often lately; their Ghost Stories album is scheduled to arrive in stores and digital outlets on May 19.
Copyright 2014 ABC News Radio