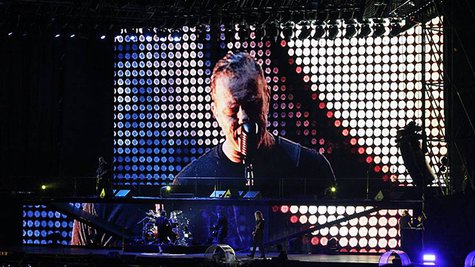 Metallica 's Snake Pit -- the no-man's-land of moshing and mayhem right in front of the stage -- is returning this year. In a new Facebook post , the band says, "It's not 1992... it's not even 2012, but the Snake Pit is back for another run this summer! If you're a member of The Metallica Club and you're heading out to a gig this summer, log in to Metallica.com for more details on how to win Snake Pit passes."
The Snake Pit is almost completely enclosed by semi-circular catwalks, making it a separate, intimate area -- if you can call getting shoved back and forth in a heavy metal riptide "intimate."
Could this mean a U.S. tour is in the works? Metallica currently has only a short list of European festival dates scheduled.
Stay tuned.
Copyright 2014 ABC News Radio