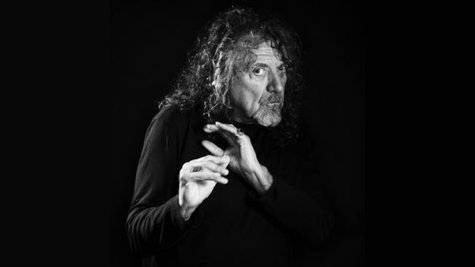 The idea of a Led Zeppelin reunion tour remains a very sore subject with singer Robert Plant , nearly seven years after the band's one-off performance at a tribute concert for late record executive Ahmet Ertegun in London.
"A tour would have been an absolute menagerie of vested interests and the very essence of everything that's s***ty about big-time stadium rock," Plant recently told Rolling Stone . "We were surrounded by a circus of people that would have had our souls on the fire. I'm not part of a jukebox!"
Plant also took a swipe at The Eagles in justifying why he's not up for a Zeppelin tour.
"Do you know why The Eagles said they'd reunite when 'hell freezes over,' but they did it anyway and keep touring?" Plant asked. "It's not because they were paid a fortune. It's not about the money. It's because they're bored. I'm not bored."
Plant has been busy touring with his latest band, The Sensational Shape Shifters . The group recently signed a deal with Nonesuch Records and expects to have a new album out later this year.
Copyright 2014 ABC News Radio